Moderator: Forum Admin
Great pics, Mike. When did you take that trip?
---
Forum Admin

Posts: 258
Joined: Wed Jan 25, 2017 2:11 am
Location: New Jersey, USA
2007. Time sure has flown!
May we all come to know Papa as we are known... and see ourselves as He sees us!
---
---
I agree! I see Papa's hand in the creatures He made and in all the growing things around us.
---
I dated a guy who had a chauffeur driven limo. We opened the sunroof and stood up and let the night wind blow our hair. FUN!
---
Judy, that does sound fun!
---
My dogs have 4 cushions. 4 Cushions, 2 dogs. Then you get this little girl, who lies BETWEEN the four cushions, on the hard floor. Go figure!!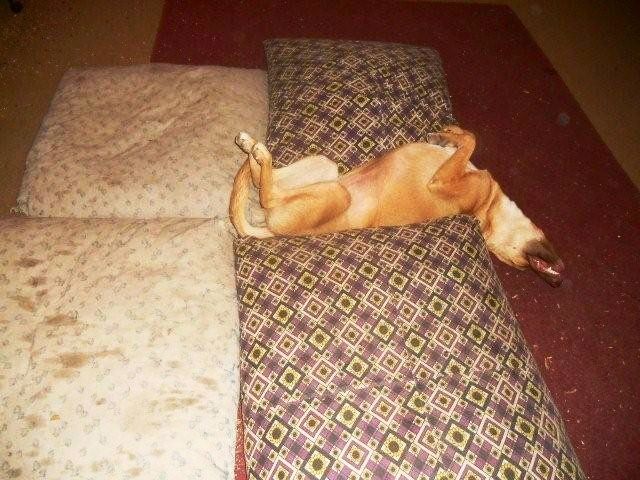 In the cracks of an earthquake, new flowers grow.
---
Peni, how are your dogs doing? One was quite sick I seem to remember.
---
That would be Pepper, who had an "epileptic" fit. It was probably the scariest thing I have ever seen, but, my vet agreed with me that it was more likely to be a blow to her head that caused the fit, not epilepsy. It's been almost 3 months since that "fit", and she's fine.
Thanks for asking
In the cracks of an earthquake, new flowers grow.
---
The floor is cooler than the pillows.
It is no longer I who lives, but Christ who lives in me.
---
Who is online
Users browsing this forum: No registered users and 4 guests